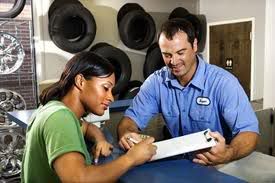 Unsecured lines of credit can help you to keep your automotive business running as efficiently as you plan. This is one of the limitations many businesses have: the lack of funding. If the customer comes in for an oil change, and your business does not have the right oil filter in stock, your business loses money. Nevertheless, most business owners struggle to have the cash on hand to purchase the right level of inventory to accomplish these goals. You can turn things around. By turning to Advance Funds Network, you can obtain unsecured lines of credit to manage all of your business's particular needs.
How can such a loan help you to keep your business on top of its game? In the automotive business, this type of line of credit can help with numerous things including:
• Stocking inventories so that all of the most important products are ready and available for the use of your technicians is critical. Without inventory, you cannot service consumer needs.
• Managing the cost of equipment can be costly. Imagine if something goes wrong with one of your most valuable pieces of equipment, such as the lift. Do you have the cash on hand you need to get that repair done? If not, your business could be at risk again.
• Do you have the funds on hand to pay for the costs associated with paying your employees or will a slow week really hurt your business's bottom line?
• Do you struggle to pay your vendors when they arrive? If you have a slow few weeks, this can be hard to do, but it does not mean that you can stop accepting shipments. If you stop then your business could fail.
These are just a few scenarios that play out in many automotive businesses but they do not have to happen to you. You do not need to get a bank loan to have this type of funding. In fact, you can get this type of loan from Advance Funds Network without having credit or even having bad credit.
If your business processes at least $5000 per month in Visa and MasterCard transactions, then you can receive cash up front to handle all of these costs, expected and unexpected. You can get preapproved for this type of funding in just 24 hours and get your business stocked with goods in just a few days after that.
Unsecured lines of credit can increase the function of your business and make managing cash flow that much easier. Advance Funds Network can help you to make it happen. Take a look at the options available to you to fund your business's particular needs. It will only take a few minutes to get the process started by applying for unsecured lines of credit from this company.