How can alternative business loan options help your business to grow? As a liquor store, you can only be as successful as your stocked shelves. In your business environment, though, the number of customers coming in and going out will change drastically from week to week. This can seem limiting, but it does not have to be. If your business needs a bit of extra cash on hand, and maybe you don't have good credit, the right business loan bad credit option can help you to pull your business back up on top. Advance Funds Network offers the type of funding you need to achieve all of your goals.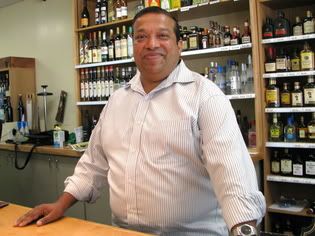 Focus on Options
As a liquor store, you need inventory. You need your employees to be paid. You need to be sure all of your vendors are paid so that you do not have to worry about not having product. Renovations, equipment problems and even taxes can be hard to manage in this type of business. Nevertheless, the right funding can help to pull your business out of the financial struggle and allow your business to grow.
Merchant cash advances can help you to meet all of your financial obligations without any struggle. To manage this, first stop worrying about your current "nos." If other lenders have turned you down, or you have been let down by bank loans, you can still find the right solution through the merchant cash advances offered by Advance Funds Network. You do not have to have credit. You can even have bad credit to get this type of funding. This company specializes in business loan bad credit options.
How It Works For Your Business
How can this type of service help your business? A business cash advance allows your business to get the working capital you need right now so that you can maintain the business going forward. This type of loan does not have a set payback period. In times when your sales dip, you will not be paying back the same fixed fee. Rather, the payback amount is based on the amount of money you are earning. A portion of your sales receipts go to fund payback.
As long as your business does at least $5000 worth of transactions on Visa and MasterCard sales, then you qualify for this type of merchant cash advance. You can get preapproved for this type of loan within just 24 hours and have the funds you need in hand within 10 days, in many cases.
Business loan bad credit options may seem to be hard to find but if you work with Advance Funds Network, you will have the funds to keep your liquor store stocked, even with top shelf products. You can keep your vendors happy and your employees paid. It takes only a few minutes to apply. Once you do, you can sit back and know that your business is able to grow and prosper again. Achieve your dreams and meet customer demands without a fixed monthly bill to pay. Turn to Advance Funds Network to fund your business loan bad credit.