Book stores should look to unsecured loans for bad credit rather than bank loans. Traditional bank loans can, in fact, limit your business from growing and meeting customer demand. As a book store owner, it is critical that you have access to the funds you need regularly; to ensure your business is able to meet is needs time and time again.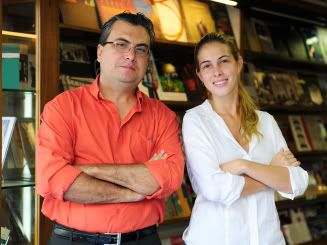 This is where many small business owners struggle. Having the working capital to make purchases can be very difficult to do. However, if you turn to Advance Funds Network for your purchases, you may just see your bottom line improve and you do not have to rely on the bank to make that happen.
Limitations of Bank Loans
Take a look at some of the limitations the bank loans have that can hurt a book store owner. You likely need to have collateral of some type to secure the loan. You also are likely to have to show a business plan that proves that your business can achieve the success it needs to in order to qualify for the loan. You may also have to have a good credit score or a co-signer to get the loan. All of these limitations may be something you can overcome, but can you actually pay the monthly, fixed payment bank loans require? If any of these situations apply to you, consider other options including unsecured loans for bad credit.
Look at Unsecured Loans for Bad Credit Instead
Now, take a look at what the loan options from Advance Funds Network can provide to you.
•    You can have bad credit or not credit and still qualify for the loan.
•    You do not need to have collateral to obtain the loan.
•    You do not need to make fixed monthly payments on these loans. Pay more when your book store is seeing more sales and pay less when sales drop off.
•    Use the funds for any particular need. This may be to pay for inventory, cover the costs associated with paying employees or vendors or make repairs or equipment purchase. Use the funds for anything you need.
To get this type of loan, you will need to have $5000 worth of Visa and MasterCard sales each month. If you believe you qualify, apply for the loan directly. You should receive approval within just 24 hours and the funds in the bank in as little as 10 days.
For a book store owner keeping the right books on the shelf does matter. Keeping customers coming in with a good advertising campaign is necessary. You can accomplish these things when you turn to Advance Funds Network for unsecured loans for bad credit. Even if you have good credit, this business cash advance may be the best tool for you to use to finance your business's particular needs. It takes a lot of hard work to get a bank loan but the process is simple for book store owners who want a more flexible option.