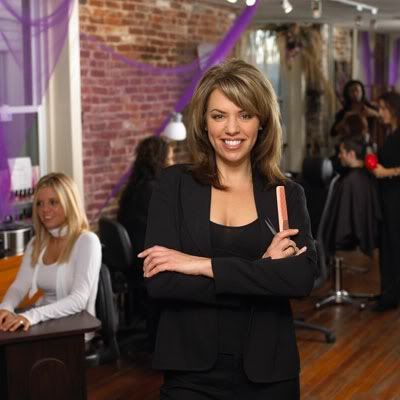 How could an unsecured line of credit change the way you are running your salon or spa? Many businesses like you struggle to maintain their bottom line. You may have a few weeks with very few customers. Other weeks, your demand is so high you are running out of supplies. When this happens, businesses need to find a place to turn to find funding.
One way to do this is to turn to Advance Funds Network to get the unsecured line of credit you need. This process is very easy for you to manage, and will make things come together quickly for your business.

A cash advance can change the way that you manage your salon or spa. The more information you have on how to do this, the better. Take a look at how some businesses struggle with managing payments.
•   Salon needs everything from hair color to perm solutions, new combs and scissors. All of this costs money but not having it in the store may mean you have to turn customers away.
•    You may struggle to pay other vendors, too. Perhaps you're behind on your rent or taxes, or you have trouble paying the cleaning staff that comes in after hours.
•    Repairs can stop your salon or spa from functioning. Just one problem with a steam room, dryers, or the massage equipment and you're no longer able to accept customers.
These are just a few of the more common problems that small business owners of salons and spas face. The underlying problem is not necessarily a lack of customers but the ability to manage cash flow. By having an unsecured line of credit your business will be able to make ends meet, and then some. You can pay off the loan over time, rather than paying it back all at once. Plus, you can borrow from the loan when you need to, such as during those slow times, to make sure your employees and customers remain with you.
With Advance Funds Network, the process is very easy. As long as your salon or spa brings in at least $5000 per month in Visa or MasterCard purchases, you are likely to qualify for an unsecured line of credit. Here's the good news. This is not a bank loan. You do not have to pay back the borrowed money in fixed payments over a period of time. Rather, you pay back what you can afford based on the transactions you do for the month. It is all based on how many credit card sales make.
There is more good news to this type of unsecured line of credit. You do not have to have good credit to be accepted. You do not have to have any credit history at all. Rather, borrowing from Advance Funds Network is one of the easiest things you can do to manage your business's bottom line. It really can be that simple to get your business back up on top. goals.